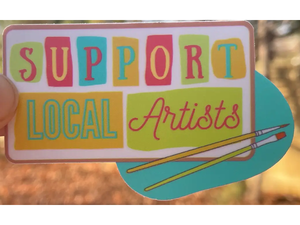 Share your support of local artists, craftspeople, tinkerers, and small businesses in your community! This vinyl sticker was designed by Sophie at Busy Hands Studio.
Each sticker is 3" x 2" and professionally printed on high quality 3 Mil matte vinyl that is water/weather proof.
Stickers can be used on water bottles, planners, laptops, notebooks, cars, and more!