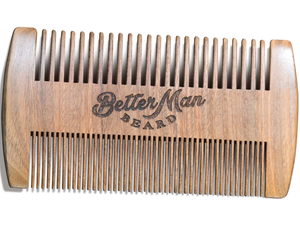 This comb is made of sandalwood and smells amazing!
The denseness of sandalwood acts as a natural massager.
Regularly using a sandalwood comb can strengthen hair follicles, encouraging beard growth by stimulating blood flow to the face.
Even better, as sandalwood is absorbent, it helps evenly distribute oils across all strands.