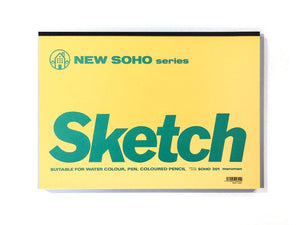 From the established Japanese paper company, Maruman, these Soho Series Sketchbooks feature textured, acid-free paper for sketching with ink, graphite, colored pencil, or charcoal. Available in two sizes. 
Materials: glue-bound textured paper
Made by: Maruman
Made in: Japan
Specifications:  Small (B6, 301): 6.96" x 4.9"; Large (B5, 101): 9.8" x 6.9"