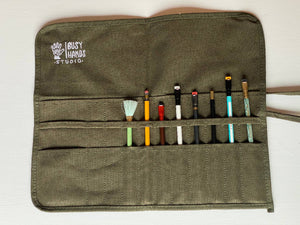 This canvas paintbrush roll has 22 pockets to fill with pencils, paintbrushes, markers, knitting needles, scissors, or whatever supplies make your heart flutter.
Each paintbrush roll is approximately 16" x 13".
Roll up your art supplies to bring from room to room, out on an adventure, or lay it out flat to admire your personalized roll.