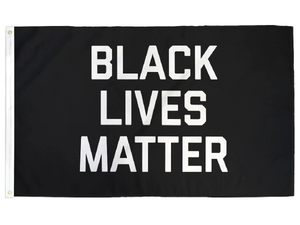 3' x 5' Black Lives Matter (BLM) flag with grommets and double stitched edges to reduce fraying.
"BLACK LIVES MATTER" in white text centered on a field of black.
Flags are durable 200D polyester
Flag printed as a one-sided print, back has ample (around 90%) bleed-through.
Each flag is folded by hand and ready to be used on a flag pole, boat, hung on a wall, or to proudly march with.