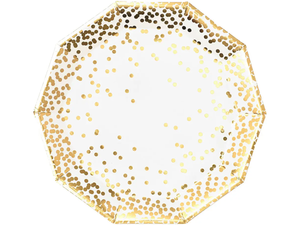 Celebrate in style with these beautiful gold foil confetti plates. Featuring a fun die-cut decagon shape with gold foil accents, these plates are sure to add flair to your next celebration.
- Plates have a 9" diameter
- Come in a set of 10
- Contains gold foil dots throughout.