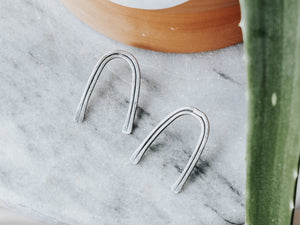 Clear Skies Stud Earrings are handcrafted using sterling silver wire. Made with love in Bozeman, Montana!
These earrings measure approx. 1.25" long and 1" at widest point.
Handmade completely from sterling silver.
Due to the individually handcrafted quality of every piece, there may be slight variations in each pair of earrings. These variations do not take away from the value of the jewelry...they simply add beauty and individuality!